It's been a long time coming, but there's finally a new reverse mortgage product available for jumbo borrowers.  The new product, which was just rolled out a couple weeks ago, is a welcome sign for the reverse mortgage industry that's been limited to the FHA insured HECM program since 1988.  While the HECM program has been (and probably will continue to be) the primary program for most borrowers, the introduction of the jumbo product has the industry getting very excited.
First a little explanation and understanding of the reverse mortgage…..
On FHA insured HECM's the amount borrowers qualify for is tied to the age of the youngest borrower, the current interest rate and the appraised value or the maximum lending limit (currently at $679,650 until 12/31/18), whichever is LESS.  This is great for borrowers with appraised values at or below $679,650.
But what about homeowners with values ABOVE $679,650???
Enter the jumbo reverse mortgage.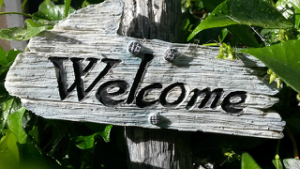 With the new jumbo product, the amount the borrower qualifies for will still be based on age, interest rate and appraised value.  But instead of being limited by the current HECM maximum lending limit of $679,650, they will now be able to utilize the full appraised value of their property (with a current maximum value of $6,000,000).
Now you see why the industry is so excited. 🙂
In addition to this new product being great for homeowners with values above $679,650, there are also some VERY attractive features for all other reverse mortgage borrowers (even with lower value).  Some of the additional benefits include:
Non-FHA approved condos are acceptable – One major problem for potential reverse mortgage borrowers in condo's is the majority of their associations are not currently FHA approved.  This product DOES NOT require FHA condo approval.  GREAT news (especially for our condo owners in Florida).
Minimum age of 60 – The HECM program has a minimum age of 62.  This opens up the reverse mortgage to more borrowers that are not yet 62 years old.
Reduced settlement costs – Because this is not an FHA insured loan, there is no Mortgage Insurance Premium (MIP) required.  This eliminates the upfront 2% MIP and ongoing .5% MIP that's charged on HECM's.  The drastic reduction in costs also may make this new product a more desirable option for borrowers that are more cost sensitive – even if their value is BELOW $679,650.  They may opt out of the HECM and choose the reduced cost with this new product instead.
Seller concessions on the purchase program are permitted – On the HECM for Purchase program, the seller is not allowed to pay any portion of the reverse mortgage borrowers settlement costs when buying a new home.  This has been a issue since FHA began allowing the HECM for Purchase back in January 2009.  With this new product, the seller can contribute up to 6% of the sales price towards the borrowers settlement costs.
As an industry, it's very exciting to have another reverse mortgage product available to better serve our clients.  We're hoping that as this new product gains traction, there will be more enhancements to assist even more borrowers.  Maybe one day we'll even have access to a reverse mortgage product that will allow a minimum age of 50….or 40….I would recommend you not hold your breath for that to happen anytime soon.
As always, please feel free to reach out to us with any questions.