We get asked the same question all the time.
"Tell me why I should use you as my reverse mortgage lender."
It's a great question, and with so many options available, it's important to understand what to look for in a lender.  Initially, a lot of our clients default to "send me a good faith estimate so I can compare fee's with other lenders."
While costs are definitely an important part of the reverse mortgage, there are also many other things that are equally, if not more important, than how much the loan costs.
Below is a list of some things to consider when selecting your lender.
Find someone that has obtained the designation of Certified Reverse Mortgage Professional (CRMP).  A CRMP is someone that has extensive knowledge and competency in the area of reverse mortgage lending, and a dedication to uphold high standards of ethical and professional behavior.  They have passed background checks and a written exam, complete annual continuing education, and must renew their designation every year.
Work with someone that will meet with you in person.  There are lots of disclosures and many moving parts with a reverse mortgage.  Find a lender that will sit down with you in your home to guide you through the ins and outs of the program.
Don't choose your lender based solely on costs.  There are differences in costs from lender to lender.  The initial instinct is to select the lender with the lowest upfront costs.  This is not the best way to select your reverse mortgage lender.  In addition to the fee's, borrowers should also consider the interest rate, cap's on interest rate adjustments, monthly service fee's, etc..  A reverse mortgage expert will sit down with you and explain all these differences and how they impact your loan in both the short and long term.
Work with a lender that encourages you to get your family and/or trusted advisors involved.  The reverse mortgage is a major financial decision.  While you may not want to get your children and/or advisors involved, you should still work with a lender that welcomes, and encourages their involvement.
Ask potential lenders about differences between FHA insured reverse mortgages and "non-FHA" reverse mortgages.  While the federally insured HECM is the most popular program by far, borrowers with higher home values ($700,000 and above), may benefit from a "non-FHA" insured or "proprietary" reverse mortgage.  Ask potential about their thoughts on both products.
Ask lenders for a list of FHA approved counseling agencies.  FHA guidelines require all potential reverse mortgage borrowers to complete a counseling session with an FHA approved counseling agency.  Lenders are required to give borrowers a list of both local and national agencies to select from.  This counseling session is normally completed after meeting in person with a lender and is a great way for borrowers to confirm information given to them by the lender.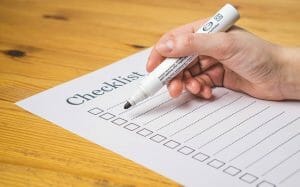 There are obviously many other things to consider when selecting your lender, but this gives you an overview of some questions to ask.