I know you'll be shocked to hear this, but todays post is not going to be a long one.
You're welcome. HAHA!!
In case you haven't heard, the HECM for Purchase is a loan that helps homeowners 62 and over purchase a new home. Normally, our borrowers are selling their existing home and using the proceeds from the sale for down payment on the new home.  It's an amazing loan that requires no monthly mortgage payments (you're probably getting sick of me saying how awesome it is).
One of the major guidelines on the HECM for Purchase is that no seller concessions are allowed.
I know what you're asking yourself….
"Eric, what are seller concessions"?
I can read your mind.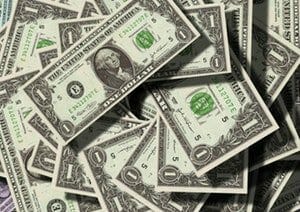 To keep it simple, seller concessions are when the seller gives the buyer a "credit" towards their settlement costs. As an example, let's say a seller wants to net $300,000 from the sale of their home.  You as the buyer are looking to "decrease" the funds needed out of pocket at settlement to buy the new home.  A buyer could offer the seller of the property $305,000 with $5,000 in "seller concessions".  This just means at settlement, the seller "credits" the buyer $5,000 towards their costs.  They still net the same $300,000, and the buyer brings $5,000 less out of pocket.
That was a mouth full. Make sense??
On the HECM for Purchase, FHA prohibits seller concessions. The seller can not "pay" or "credit" any of the sellers closing costs.  The problem is when the agents aren't aware of this guideline and submit the contract with the concessions.  It's not the end of the world, but it can delay the processing of the loan.
The one thing FHA DOES allow is the splitting of the county and state fee's (documentary stamps, recording fees, transfer charges). This can vary by state, but it's basically permitted for "whatever is normal and customary" for the location of the property.  In MD for instance, it's "normal and customary" for the buyer and seller to split these fee's 50/50, so it's acceptable for FHA.
As an industry, we're hoping one day FHA will loosen the guidelines and allow seller contributions. For now, it's not permitted.
We have a guide available that will give you, your kids, your Realtor, or your builder more detailed information on the program: